There are several rivals in a sector as lucrative as cosmetics that will invest millions of dollars annually in their advertising campaigns. With revenue expected to reach around 188 billion dollars in 2026, skincare is among the most lucrative product categories. There are established brands whose names have been deeply ingrained in consumers' brains. Companies that sell cosmetics and beauty products must differentiate themselves from rivals to compete in this market.
One method of enticing consumers to grab the product off the shelves is through appropriate branding through visually appealing and successful cosmetic packaging designs. Here is a guide to help cosmetic businesses create astonishing packaging design for cosmetics.
Trends In Packaging Design For Cosmetics
The packaging game has big implications for brands in the cosmetics industry. Currently, the cosmetics market is exhibiting the following five design cosmetic packaging trends:
Eco-Friendly Skincare Packaging Design
Nowadays, customers are more aware of what they are buying and how they may make more sustainable choices. Using eco-friendly packaging solutions can help cosmetic manufacturers preserve the environment and decrease carbon footprint. Sustainable or recycled packaging options are affordable and can be customized to suit your brand.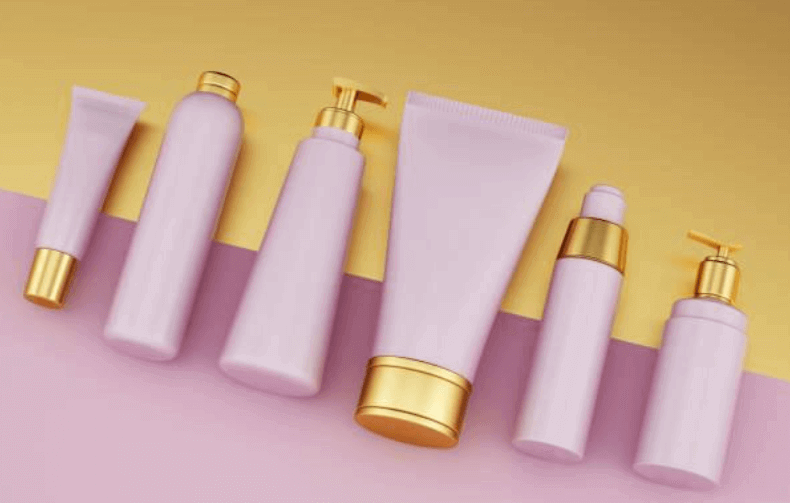 Innovative Makeup Packaging Design
Beauty is an industry where innovation comes first. The trends in the makeup industry keep changing, and for companies to stay on course, they need to include innovative makeup packaging design. From recyclable packaging to bold colors, innovative packaging can go to any extent to suit a brand's identity. Some innovative designers use actual artwork on the packaging to make it more contemporary.
Minimalist Style
Minimalism in cosmetic packaging design is a style that's here to stay. The trend of minimalist cosmetic packaging is on the rise as it greatly helps brands reflect their core message and brand design. Minimalist cosmetic packaging drives focus towards the vital and adds a great aesthetic element.
Luxury Cosmetic Packaging Design
The devil is in the deets regarding luxury cosmetic packaging design. Cosmetic packaging, unlike any other sector, uses sophisticated materials, unique finishes, and clean style and graphics. This is because cosmetic businesses want their products to have a highlight point and luxury design that can instantly attract more buyers.
Important Considerations For Cosmetic Packaging Design
Make sure that these elements are settled before commencing the packaging design for cosmetics.
Product's Branding
To help consumers understand the brand a little bit more, packaging must convey the proper message. There are lots of consumers who desire alternative identities, including affordability, environmental concern, practicality, naturalness, or convenience, while many individuals choose to purchase cosmetic brands linked with a luxury lifestyle.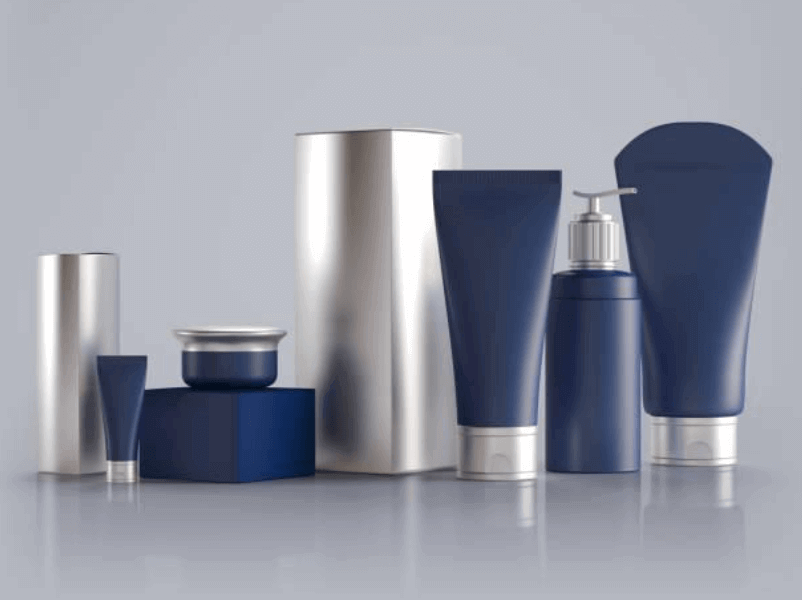 Target Audience
It's important to understand who the target audience is because the packaging design is for consumers. Members of each market segment are drawn to certain items in different ways. A brand must conduct consumer research on the hottest products and which design aspects are prevalent on its packaging once it has identified its target market.
Product Protection
Packaging design for cosmetics must protect the product while it is on the shelf and keep it secure during transportation from the manufacturing plant to the store. So, product packaging needs to be reliable and robust.
Aesthetic Appeal
Before changing an existing skincare packaging design or introducing a new design, one of the most crucial factors to consider is aesthetics because packaging must first captivate buyers visually.Brands can use a variety of packaging effects, depending on their target market, to differentiate themselves from their rivals.
Sustainability
Customers are becoming more aware of businesses' environmental initiatives, greatly increasing the need for sustainable packaging. Choosing eco-friendly packaging shows consumers that the company is thinking about the impact its products have, which can provide it with a competitive advantage and lessen its detrimental impact on the environment.
General Steps To Design Cosmetic Packaging
To create packaging that sells, remember to do the following steps.
Start with A Market Research
Cosmetic companies can better comprehend consumer needs through market research and the impact product packaging has on consumers' buying habits and preferences. Businesses may design efficient product packaging designs with the use of sound research. Companies may produce designs that are more appealing by recognizing what customers desire and require from designing cosmetic packaging.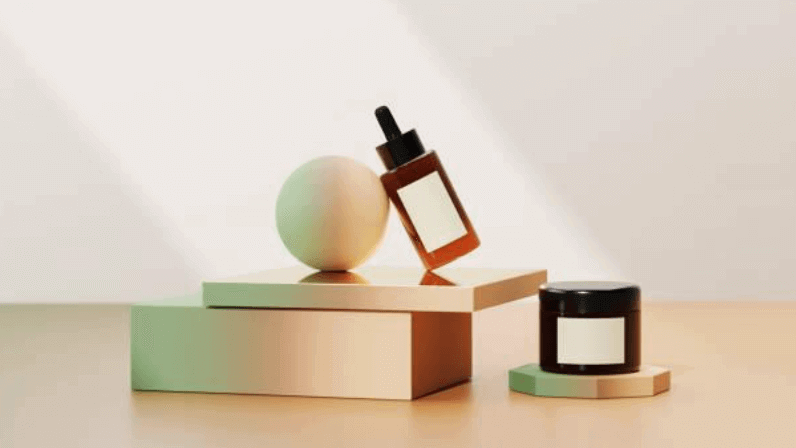 Define Your Brand's Images And Values
Cosmetic manufacturers can utilize the cosmetic packaging to communicate luxury, durability, sustainability, fashionability, uniqueness, and other attributes or selling features the brand wishes to express.
Brands can incorporate their story and value in their makeup packaging design in various ways. A significant message should be incorporated into the design to make a strong statement with images that conveys the story of the brand, creating a text and image combo.
Decide The Packaging Elements
The correct packaging can more fully convey the brand's taste while grabbing consumers' attention. These are the components that a brand needs to decide on while designing its packaging.
Type of Packaging
The various styles of skincare packaging design are listed here.
Cosmetic Bottle: Bottles, which are perfect for liquids, can be made of several materials, come in various sizes, and may even have pumps or sprays that make them easier to use.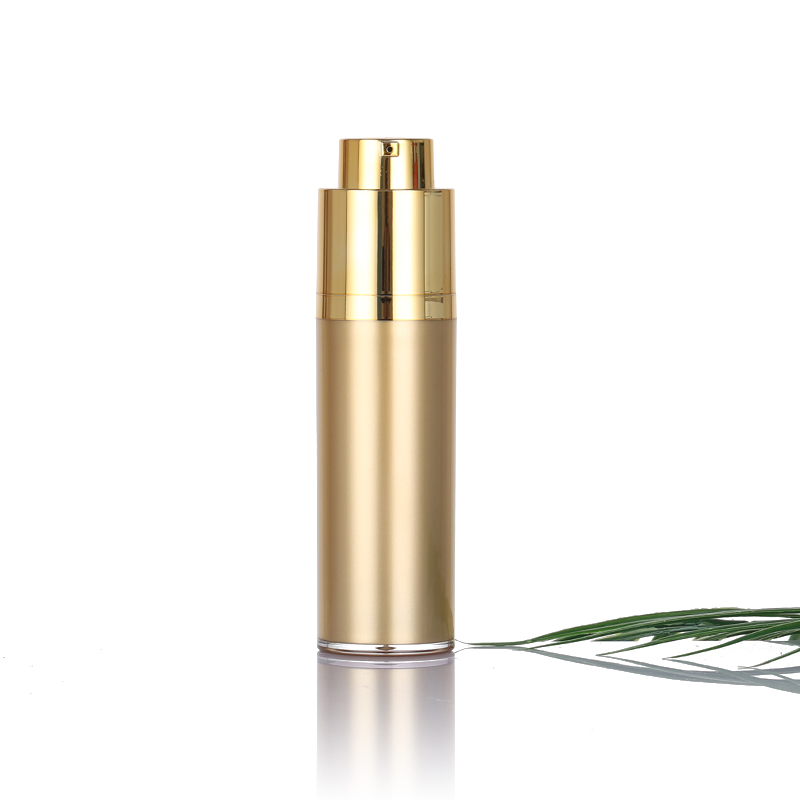 Cosmetic Tube: Many products can be packaged in tubes. They are often composed of plastic or aluminum, are lightweight, and give users more control over the amount dispensed.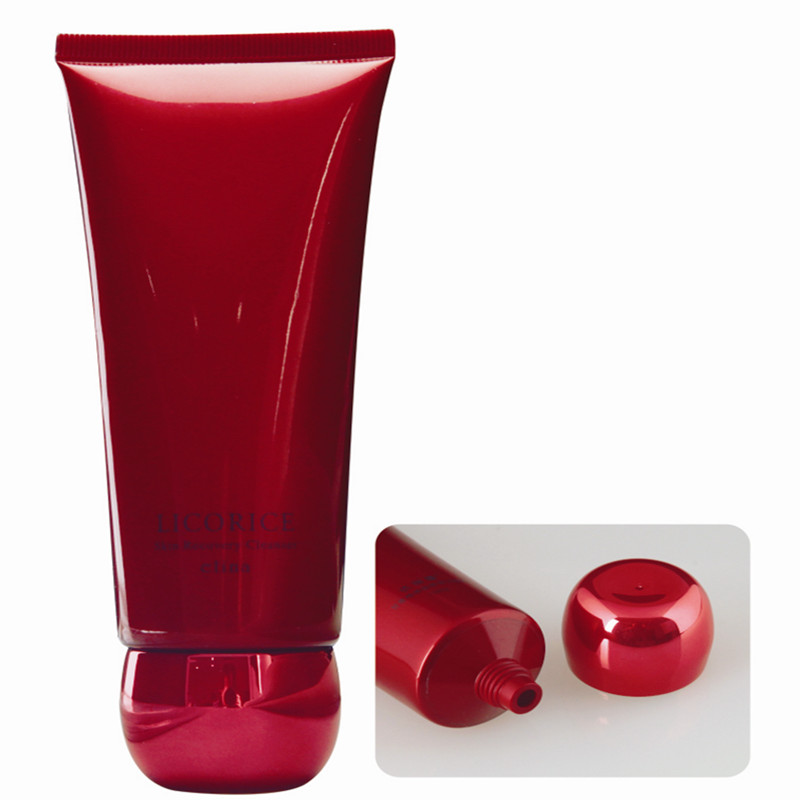 Cosmetic Jar: Jars can be an excellent alternative for cosmetic goods that are hard to pour out, such as creams, moisturizers, and cleansing balms.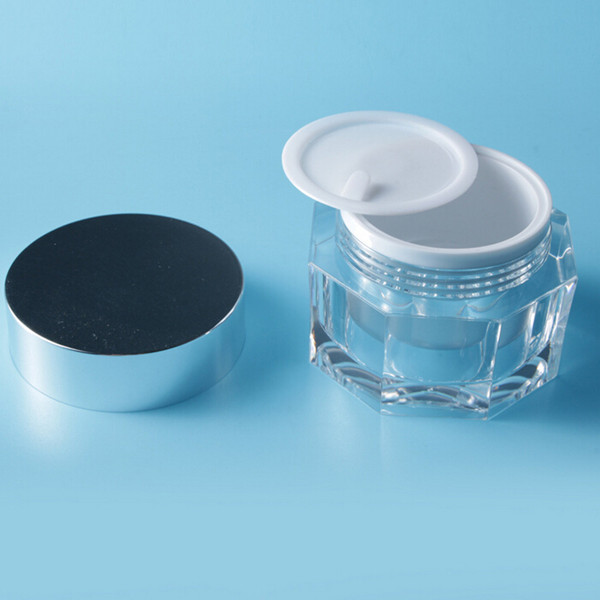 Packaging Material
The most typical materials used for packaging in the modern cosmetics business are listed below.
Plastic: Due to its affordability and low weight, plastic is one of the most often used materials in cosmetic packaging today.
Aluminum: When it comes to design, aluminum can make the item stand out from other ordinary items in the store and appear more vintage.  
Glass: Glass packaging can contribute to a more upscale and alluring appearance for the product range. Glass does not react with AHA and BHA present in many skincare products.
Shape & Size
The shape of a product conveys a variety of messages. On store shelves, it can draw customers' attention and distinguish the product from the competition.
Consider the size of the packaging for the makeup and skincare. Products like eye serums and lip balms may require smaller packaging than products like lotions or foundations.
Draw Your Design Sketch
The next step is to start drawing a design. When designing a sketch, a brand should think about the things mentioned below:
Colors: It is important for brands to ensure that the colors they choose will reflect properly on their products. Choose the colors that fulfill these criteria:
1. In line with the brand's personality.
2. Attracts clients' attention.
3. Differs from the rival brands.
Graphics: It plays a major role in attracting customers to buy cosmetics. A brand should focus on using images and textures that are unique and delivers the brand's messages.
Fonts: Companies would want to select a font that stands out, is true to their identity, and is easily recognizable to buyers as they browse the shelves. Fonts used most frequently on cosmetic packaging include Serif, Sans serif, Baskerville, etc.
Create The Digital Mockup
Without needing to spend money on printing, making package mockups is a great way to bring a new product's graphics to life. Digital packaging mockups can assist a brand in making sure they are going in the right path, whether they are preparing to put the product on the market or showcase the idea to possible investors.
Make Physical Prototypes
Prototypes for packaging can be used to validate the design's structural soundness or confirm that it satisfies the market's demands, and also enable producers to select the best option among a variety of alternatives.
Additionally, it aids businesses in enhancing the packaging's sentimental and even aesthetic impact. Types of physical prototypes for makeup packaging design include 2D illustration, 3D model, and 3D CAD model.
Test And Evaluate The Prototypes
Before putting the product on the market, the brands must test and assess it. They must ensure that it fulfills their objectives and the expectations of the target audience and that it functions as intended.
It will assist the brands in deciding which components and layouts safeguard their goods during storage, transport, and display. Brands can also carry out surveys to include feedback from their customers when evaluating packaging design prototypes.
Put The Packaging Into Production
After following each step mentioned above properly, now is the time to take the process to manufacture. Choose a reliable cosmetic packaging company like Cosmopacks to bring the digital prototype into real packaged products. Ensure all relevant information, such as the cosmetic's contents and the company's logo, is included on the container of the cosmetic product. It is what shapes the consumer's initial perception of the good.
The goods must be immaculate when they arrive at the store because the image is crucial in luxury cosmetic packaging design.
A Cosmetic Packaging Supplier You Can Trust – Cosmopacks
Cosmopacks is a cosmetic packaging company specializing in designing and producing multiple packaging materials for premium skincare, cosmetics, and beauty goods.
In the packaging and cosmetics industries, they are renowned for their distinctiveness and quality for offering environmentally friendly and aesthetically pleasing designs that significantly improve a company's chances. 

For a diversified clientele, the beauty sector needs a variety of goods. Cosmopacks is capable of designing, producing, and delivering high-end cosmetics packaging at scale, including plastic tubes, paper boxes, glass containers, etc. 
Conclusion
The cosmetics industry is booming and cutthroat. Everywhere one looks, brands are emerging that appear to provide everything trendy. Particularly for beauty goods, packaging should match the aesthetic appeal of the contents.
Cosmopacks can assist cosmetic businesses in creating innovative solutions to change the purchasing experience, whether introducing a fresh range of cosmetics or rebranding an already-established product. Contact Cosmopacks to get a quote for your cosmetic packaging needs.