Undoubtedly, the cosmetics industry is one of the most lucrative industries and a multi-billion global business. Consistently dominating the global market for centuries, the cosmetics industry trends depict that the valuation of this market will increase further in the upcoming years. This industry brings great opportunities for people wanting to begin a cosmetics business.
Before wondering how to start a cosmetics business,it is essential to study the market trends, discover the competitors, and, most importantly, pay attention to the quality of makeup products and the packaging. This blog will guide you to do that step by step.
How to Start a Cosmetics Business: 5 Steps
If the beginnings are right and every necessary step is taken carefully, building a trustworthy makeup brand is possible.
Step 1. Perform Cosmetics Market Research
While conducting in-depth research on the industry, you are about to establish a business; you can figure out its market trends, regulations, dominating competitors, target audiences, and many other relevant things.
Market research helps comprehend the global market valuation, the viability of beauty products, the dominating cosmetic brands, their profits, the product ranges already hit in the market, and so much more. This gives a comprehensive understanding of how to start a cosmetics business that will be trustworthy, what is trending in the market, and what you must do to stand out.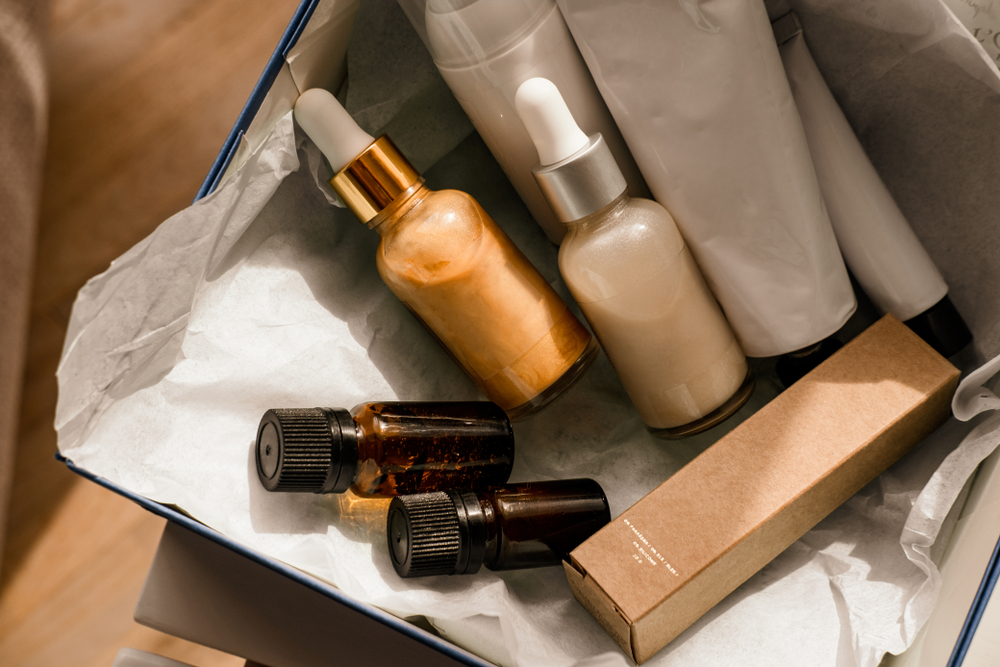 Step 2. Create A Cosmetics Business Plan
Before seeking ways how to start a makeup business, it is essential to have a business plan. A strategic business plan includes an overall idea of the business, such as what your products will be like, what niche you will focus on, who will be your target audience, and how appropriate the packaging and delivery services will be, and so on.
A cosmetics business plan is not just limited to the development, design, and marketing strategies; it also covers plans relating to retailing, manufacturing, packaging, and delivering competing methods or strategies that will make you different from the competitors. Since your niche is cosmetics, the business must have a unique vision, have a range of beauty product ideas that stand out, and how these products will bring success and growth.
Step 3. Begin Cosmetics Product Development
To be a business, you need to have a product to sell; therefore, product development is one of the most crucial sections of starting a business.
Many businesses that fail to develop products themselves also take the help of professionals. By hiring services from trustworthy manufacturers, these businesses can cut down on their cost of product development and waste of time. Instead, they can get access to readily available products and product packaging.
Precisely, cosmetics product development involves deciding on the type of products you wish to make, the sourcing of raw materials, the formulas and the quality of the product, the overall packaging, etc.
Step 4. Design Cosmetics Packaging To Win Consumers
Brands with unique packaging become the trendiest and also get picked the most. Since consumers love to pick pretty things from supermarket shelves, attractive packaging helps catch their attention. Also, packaging tells a lot about the product inside; it tells the brand's story, the type of the product, why and how it should be used, and similar information.
While designing the packaging, especially cosmetic bottles, boxes, jars, or tubes, businesses must be careful about the materials used, their impact on the overall packaging, and whether they will look aesthetic or not.
Step 5. Select Reliable Suppliers
Whether it is the raw materials for creating a unique formula for your makeup line or finding the best packaging materials from a reliable supplier eases the burden of searching for good quality products and services.
A trustworthy supplier with years of experience in the industry can help with product design, sourcing raw materials, and manufacturing packaging materials like bottles, tubes, jars, etc.
Key Factors About How to Start Your Makeup Brand
How to start your own makeup brand that is capable of competing with these dominating makeup brands? There are a lot of key factors to consider before you can eventually start your makeup brand and get established in the cosmetics industry.
Portrait Of Your Target Group
Figuring out who the target audiences are will bring you closer to the answer on how to start a makeup brand.When you know what the consumers desire, the type of products they love to use, and how much they are comfortable paying for these products, you are already closer to launching a makeup brand.
As a makeup business, your ultimate focus must be to launch products that are liked by your target audience. But, how can you figure out these target groups and what they like? Research.
There are several easy ways to do that; you can conduct in-depth research on the competitors and their potential client, rely on social media and other digital platforms to hunt target groups, figure out the geographical parameters, the marketing strategies being implemented by other brands, and so on.
When you have a comprehensive overlook of how your competitors are succeeding in winning over target groups, you can implement some unique strategies to draw the attention of your target audience. Once you have figured out who your target audience will be, such as the gender-based and geographical specifications, you are good to go.
Deciding The Cosmetics Products
Agreeing with the fact that numerous successful cosmetics brands are already making huge profits from their makeup products, it is quite a competition to decide on the products your business wishes to focus on.
o stand out in this multi-billion dollar industry, you must decide and design beauty products according to the emerging trends. For instance, what types of makeup products are most in demand these days? Is it liquid matte lipsticks or gel liners? Similarly, you must focus on the ingredients used in lean product manufacturing, whether they will be chemically infused or have totally natural ingredients.
Another thing that plays a significant role in deciding the products is their packaging. How different their packaging will be and how justified they will be to the type of products of the makeup line.
Characteristics Of The Cosmetics Industry
Before establishing a business in any industry, it is essential to research its market trends and characteristics extensively. Every market has its own set of characteristics that makes it unique similarly. For the cosmetics industry, the rapid growth and massive demand for cosmetic products, specifically in the fields of skin, hair, and fragrances, make it so enormous.
The cosmetics industry is massive; it has different sections and sets of things for people of all age groups and gender. Hence, determining which products are in the most demand is challenging amongst this vast pool of products.
The cosmetics industry is fast-paced and needs a constant supply to meet the huge demands worldwide. So, before you step in, you must realize that you are stepping into a highly-competitive industry.
Research Local Regulations
A business initially progresses locally, and if it can expand, it explores various geographical regions; hence, local regulations research is vital. The physical address where the business will get established will have some regulations you need to follow. This is why researching the locality and its regulations is so important to stay out of future hassles such as legal troubles.
The research must comprise a list of crucial things such as recent legislation, tax codes, land regulations, labor and employment law, the rules for advertising, and antitrust laws.
Choose The Right Cosmetic Container For Your Cosmetics Products
When you are done deciding on the type of products your cosmetics business is going to focus on now, it is time to focus on the packaging. In a consumer goods business, under which falls cosmetics products use every day, packaging plays a very integral role. It tells the story of the brand, and serves as the canvas to showcase the brand logo; it also tells a lot about the product.
Understand The Characteristics Of Your Cosmetics
Before focusing on how to start your own cosmetic line and what type of containers will be ideal for your products, it is essential to study their characteristics deeply and decide on the materials accordingly.
Infusion, Retrieval, and Transportation
When choosing a cosmetic container, it is important to consider two factors: how the cosmetics are injected during manufacturing and how users will access the product. The way cosmetics are injected into containers can affect their stability and efficacy.
Specific formulations may require particular types of containers to prevent degradation over time. The method used to access the product, such as a pump dispenser or dropper, can impact ease and effectiveness of application.
A poorly designed container can make it challenging for users to apply the product correctly, reducing its efficacy. Overall, it is important to choose a cosmetic container that takes these factors into consideration to ensure optimal stability and effectiveness.
Transportation is one of the key factors to consider when choosing the container or its materials. For instance, if you are choosing glass cream and lotion bottles, or glass jars for gel-based products, transporting them to the clients involves risks. When wondering how these containers will be transported, a lot of attention needs to be paid to the packaging so the product does not suffer damage. Damaged packaging is the last thing you want to deliver to potential clients.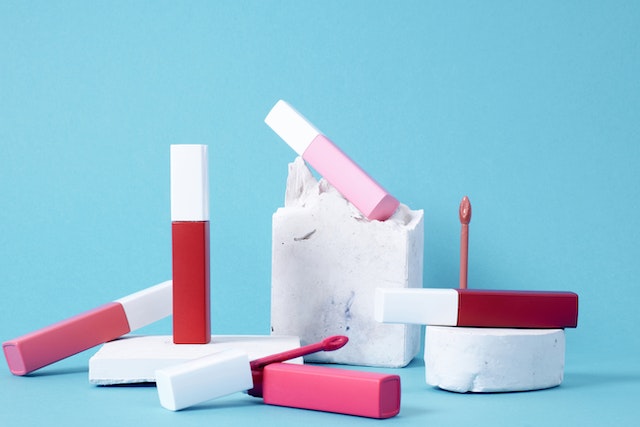 Product Value Orientation
Much of a management and marketing concept, product value orientation involves the promotion of the quality of the product by implementing new marketing strategies. Through product orientation, a business can establish its brand and make itself recognizable to consumers.
Product value orientation is much like market orientation where you research the demands of the consumers, what type of products they seek and wish to use, and develop the product and its packaging accordingly. A product value orientation is extremely essential during the development of new products that are going to represent your brand.
Information Conveyed by Packaging
Take a closer look at the biggest brands worldwide; they use their packaging to tell their stories or the motive behind their products. Similarly, your makeup product packaging must convey useful information that will catch the attention of the target audience.
From bar codes and ingredients to the brand logo and its motto, your packaging must be highly communicable to the consumers.
Compatibility Of Cosmetic Formula And Container Material
Beauty products rely on formulas precisely, the ingredients that are used to make them. As a cosmetics business launching beauty products for the first time, it is essential to focus on the compatibility of the formulas and their demand in the market.
Cosmetic formulas must be compatible with the biggest beauty brands that are your immediate competitors, and you must in every way, try to be better than them. Going with the latest trends and what is most demanded by consumers in their beauty products can help design a compatible formula.
On the other hand, the type of container you choose largely depends on the product you wish to pack in. Since cosmetics are formulas, if packed in reactive materials, under some circumstances, they can react and degrade the product quality. For instance, for packaging lotions and creams, glass jars are considered ideal similarly, for gel-based products, plastic jars or tubes are the best. Hence, the material of packaging containers must be chosen wisely.
Recyclability And Environmental Protection
In recent years, the awareness of the environmental impacts makeup production has on nature has increased. Global businesses are switching to environment-friendly formulas and indulging in ethical production practices to leave behind the least environmental impact.
As a modern business, you must be concerned about environmental protection and focus on sustainable raw materials and using recyclable packaging materials like recyclable bottles, jars, tubes, and so on. By switching to sustainability, you not only protect nature but also, cut down a lot of your production costs since the materials can be reused.
For years, recyclability and sustainability have been the biggest desires of the cosmetics industry because it was not easy to deal with packaging wastes and pollution. However, in recent years, with the help of innovative technologies and a deepened concern towards sustainability, this dream of protecting the environment and launching pollution and cruelty-free products is becoming a reality. Your business too can take part in this initiative of securing a greener future.
How To Start A Makeup Business Relying On Private Cosmetics Packaging Manufacturers
Alt Text: Printing Tailoring- A manufacturing process being carried on by Cosmopacks.
Packaging beautifies a product just as your favorite dresses make you look the best. Packaging not only stores products but also contains valuable information, eye-catching designs and patterns, and appealing messages that distinguish them from others.
Especially, when it comes to beauty products, the packaging always has to be attractive and informative; hence, it is wise to rely on a private cosmetics packaging manufacturer, who can help and guide you in the whole process. From deciding the materials to the color and shapes of the containers that are ready to be labeled, an expert packaging manufacturer can benefit you in the following ways:
Lower Costs
Once you partner with a private cosmetics manufacturing company, the most significant benefit you can enjoy is cost efficiency. You can save on a lot of budgets that involve the process of designing and developing the packaging, manufacturing them with the help of costly machinery, and labeling them.
A packaging manufacturing company takes responsibility for all these procedures which are otherwise a big headache and a lot of burdens to a startup. Since private cosmetics packaging manufacturing companies produce these packaging containers in bulk, they provide them at wholesale rates. As a result, you can save on production costs, and also development costs.
Provide High-quality Packaging Products
A trustworthy packaging manufacturing company that has been actively helping businesses with packaging solutions for years, will never compromise on its qualities. Mind that, the packaging materials that these manufacturing companies provide are also purchased by other competitive brands. So, there is always an assurance of high-quality packaging materials.
Comparing the quality of packaging materials that you expect from these reliable manufacturing companies is way better as compared to the price you are required to pay. Since these companies manufacture packaging containers and other solutions in bulk, their rates are the lowest and the qualities and deliveries are unquestionable. Therefore, partnering with a packaging manufacturing company is most important when wondering how to start your own cosmetic line.
Attract New Customers
Sometimes, when you partner with the most renowned manufacturing companies for the latest OEM solutions, they help you attract new customers from perhaps, different geographical locations. Thus, giving your business global exposure. However, this only happens when your manufacturing partner company is located in a different geographical region.
By getting featured on the website of an already established company, you can catch the attention of potential clients sitting in the other part of the world. Not just consumers, you can also attract business collaborations and various other opportunities that can help your newfound business or product line grow. In the end, it is not the local business that rules markets but the ones that can establish themselves globally.
Consider The Long-term Development
Various surveys have stated that limited-edition products or those that are supplied for a short term never establish a market for their own. Thus, the first motive of your cosmetics business should be to focus on long-term development.
By keeping a long-term partnership with the packaging manufacturing company, you can maintain the consistency and quality of the packaging while at the same time, enjoying the benefits of faster production, the latest manufacturing technology, and the lowest production costs. Hence, you must consider long-term development for long-term benefits from your manufacturing partner.
Why Cosmopacks Is a Good Partner For You
In the crowd of packaging manufacturing companies, finding a reliable partner that will help your cosmetics business with the best packaging solutions is really challenging. Cosmopacks is among those high-end packaging manufacturing companies that provide quality assurance and, at the same time, focus on sustainability.

Based in China, Cosmopacks stands out for its distinctness and aesthetically appealing design appropriate for packaging beauty and skincare products. From recycled bottles to the best OEM solutions, at Cosmopacks, you get to experience the best of technology, innovation, and sustainability.
Make Your Cosmetics Brand Stand Out
One of the most significant reasons why you should rely on the services offered by Cosmopacks is because it can help your cosmetics brand stand out. You can compete with any of the biggest beauty brands with unique product development and high-end cosmetics packaging.
Cosmopacks prioritizes the quality and satisfaction of its clients; therefore, the packaging solution you get from this leading manufacturing company is commendable.
Provide A Guarantee For Luxury Cosmetics 
Cheaper cosmetics brands have a relatively smaller market size compared to luxury ones. If you aim to mold your beauty business into a luxury cosmetics brand, much attention must be paid to the packaging.
Every luxury cosmetics brand has very appealing packaging, and so can your business; if you seek innovative packaging solutions from Cosmopacks, you get access to the most premium packaging materials. The luxury packaging materials that you can expect are glass jars, recycled bottles, cosmetic tubes, and bottles.
Focus on Sustainable Development
Cosmpocaks is one of those leading packaging manufacturing companies that majorly focus on sustainable product development. From the beginning of the manufacturing process till the end, the company practices distinctive manufacturing methods that leave behind the least environmental impact.
If you wish to focus more on sustainability as a cosmetics business, there cannot be a better manufacturing partner than Cosmopacks. The company can sincerely help you with modern and sustainable packaging solutions.
Conclusion
Starting a makeup brand is never easy; it involves a lot of hard work, creativity, potential, and capital to establish a full-fledged business. Even if you succeed in launching a business, running it, competing with fierce competitors, and making impressive profits from it is a challenging task. It takes patience and skills to build a makeup brand that is trusted by all finally. However, the process becomes easier and more cost-effective if you have a manufacturing partner that brings you the most advanced product and packaging solutions.
If you seek recyclable cosmetic packaging solutions from a manufacturing expert with years of experience in the industry, you must get in touch with Cosmopacks and get a quote.